If you've been following me for a while, you may know that I used to have a misdiagnosed nut allergy, and I missed out on eating nuts for about 10 years. Last month, I found out that the allergy was linked to my hay fever and I can now eat nuts without worry. If I do have a reaction, it's likely that the nuts are unprocessed and result in an itchy mouth/throat (oral allergy syndrome), as opposed to an anaphylactic shock. Here is the first recipe (of many!) featuring nuts.
I created this recipe for a paid collaboration with Bio-Kult for World Digestive Health Day (read more about Bio-Kult here).
The recipe below makes 8 bars and is the perfect snack on the go, or to take to work for elevensies. I have ensured that each serving is low FODMAP. They would also be lovely served with yoghurt and fruit for breakfast.
For this recipe, I used a standard loaf tin, however you could double the portion and make it in a 20×20 square brownie tin.
Walnut Oat Bars
Ingredients
145 g Oats (gluten free if coeliac)
2 tbsp Peanut butter
75 g Maple syrup
25 g Walnut halves
65 g Butter
Instructions
Preheat the oven to gas mark 4 or 160 degrees fan.

Chop the walnut halves into small pieces, then add to a large bowl, with the the oats, peanut butter and maple syrup. Mix well.

Melt the butter and stir into the mixture.

Press into a lined loaf tin and bake for 25-30 minutes, or until slightly golden.

Leave to cool and slice into approximately 8 bars. Store in an airtight container.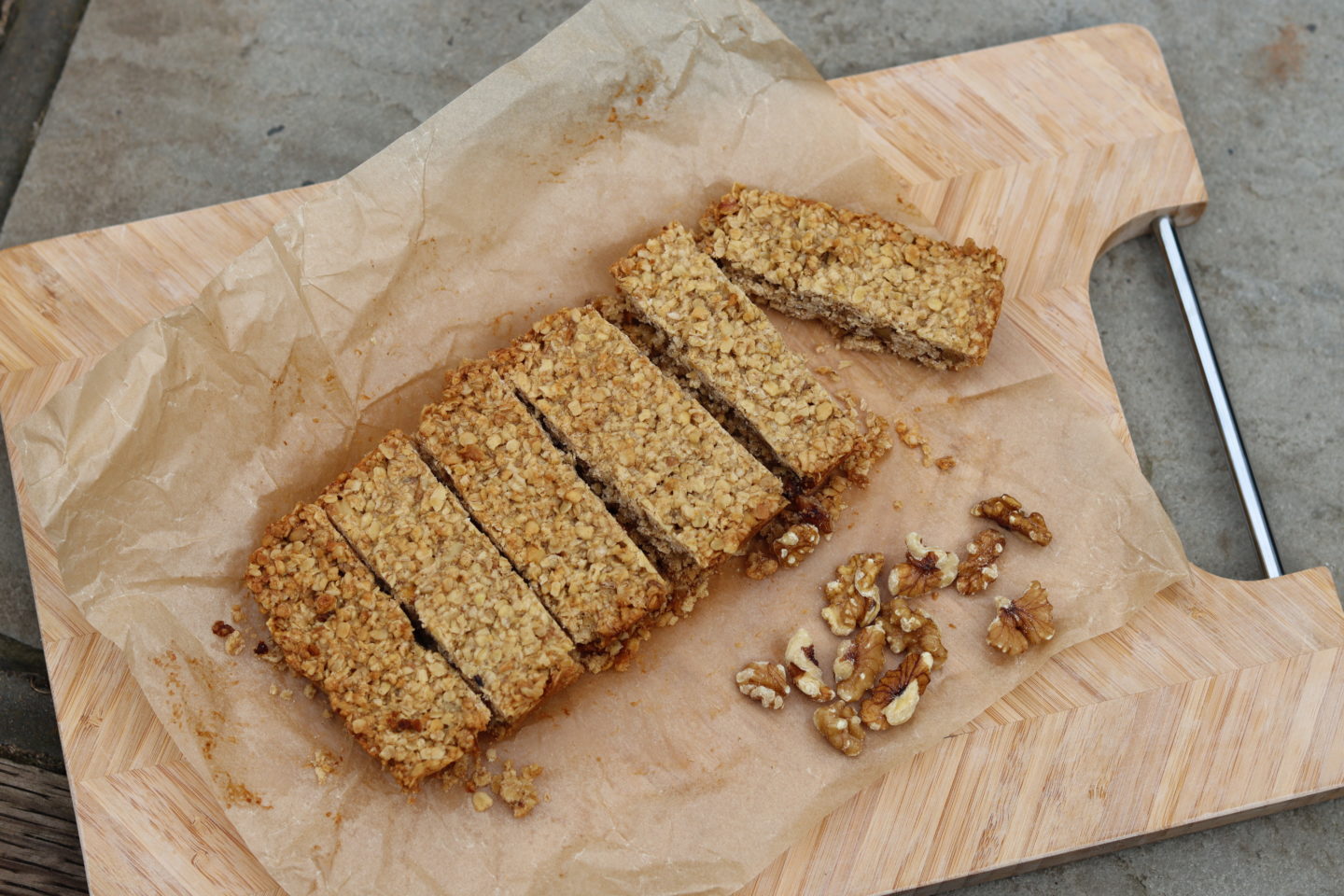 If you've enjoyed these snack bars, you might also like to try my Baked Banana Breakfast Bars, or the more indulgent Dark Chocolate Flapjacks.
As always, let me know if you give these bars a try, I'd love to know what you think,
Happy snacking,
Alice x