Low FODMAP has worked wonders on improving my IBS symptoms and allowing me to manage them. The diet itself does get easier to follow (trust me!), but I'm often asked for meal plans as sometimes cooking from scratch isn't realistic as part of a busy working week. And understandably it can be difficult to know where to start with the diet. So I thought I'd share a few of my favourite, go-to meals which are quick to prepare and relatively healthy. If you're after quick pizzas or ready meals, check out my Low FODMAP Favourites posts (Part 1 & Part 2) which include some of my staple food shop items, as let's be honest – we all need a pizza from time-to-time!
The quickest meals I haven't featured include jacket potatoes, salad, steak and chips, or other meat/fish with vegetables, however these are relatively easy to make. The five recipes I've chosen below are simple, quick to prepare and taste great after a long day at work.
Sausage & Roast Vegetable Bake
This recipe is great for weeknight's as it's quick to put in the oven, full of lots of healthy vegetables and most importantly, is really tasty! I've made this twice in the past couple of weeks as I enjoyed it so much! I've tried it with Sainsbury's Cumberland chipolatas as well as Heck gluten free sausages and they both work well.
2. Mixed Vegetable & Potato Hash
This one pan potato hash is so versatile that you can add any vegetables that you have in the fridge. I've previously made it with added aubergine or even butternut squash and it's always delicious. I personally like adding a little bacon too.
3. Sweet & Sour Chicken with Egg Fried Rice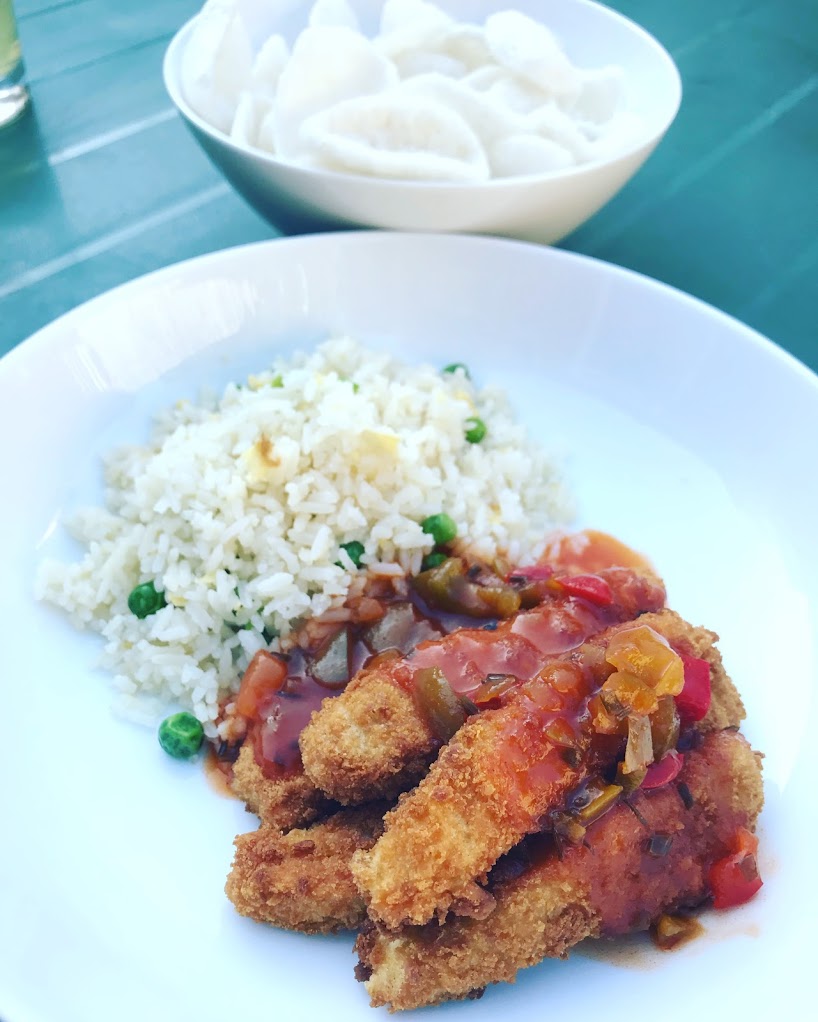 This really is a super quick and easy meal as no recipe is required as such… Just a jar of Bay's Kitchen Sweet & Sour sauce. I was gifted these sauces to try a little while ago now, but this one stands out as one of the best low FODMAP sauce options on the market. I served it with Marks & Spencer gluten free chicken goujons, a little homemade egg-fried rice (I just cooked a packet of microwaveable rice in a pan with egg and a handful of peas for a low FODMAP portion) and prawn crackers. The ideal fakeaway for after work, which doesn't take long at all to make! This would also work well with the gluten free cod goujons which are now available in Aldi, or just plain chicken.
4. Oyster Mushroom Pasta
This quick and easy pasta dish has become one of my favourites since finding out that oyster mushrooms are low FODMAP. I personally love mushrooms and I'm very pleased to have them back in my diet.
5. Sticky Soy Salmon with Rice & Vegetables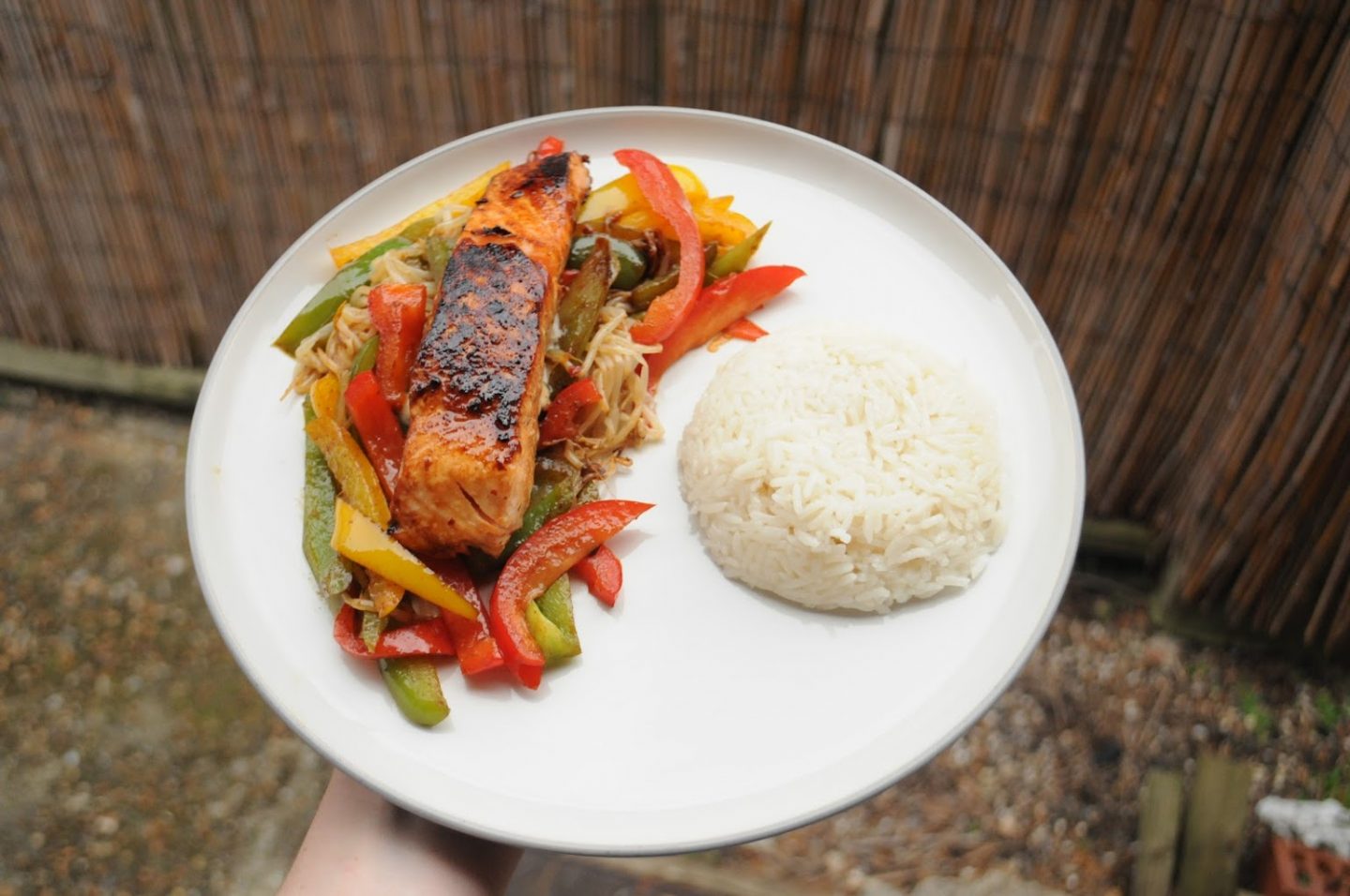 This meal can also be served with the Sainsbury's crispy chilli beef, or rice noodles instead of rice. It's a quick and easy stir fry packed full of flavour.
Other relatively quick meals which already feature on my blog include:

Pasta Alla Norma – a delicious aubergine pasta.
Salmon & Prawn Spaghetti – a creamy, seafood spaghetti.
Aubergine Parmigiana – a cheesy, baked dish filled with aubergine and tomato.
Chicken Fajitas – a quick spice mix for a tasty midweek meal.
Homemade Pesto – a quick, pesto pasta dish, with leftovers to add to a mozzarella and tomato toastie!
Crab Spaghetti – a cheap, yet comforting bowl of spaghetti making use of tinned crab.
Low FODMAP Korma recipes – using a pre-made spice mix from Sainsbury's for a speedy dinner.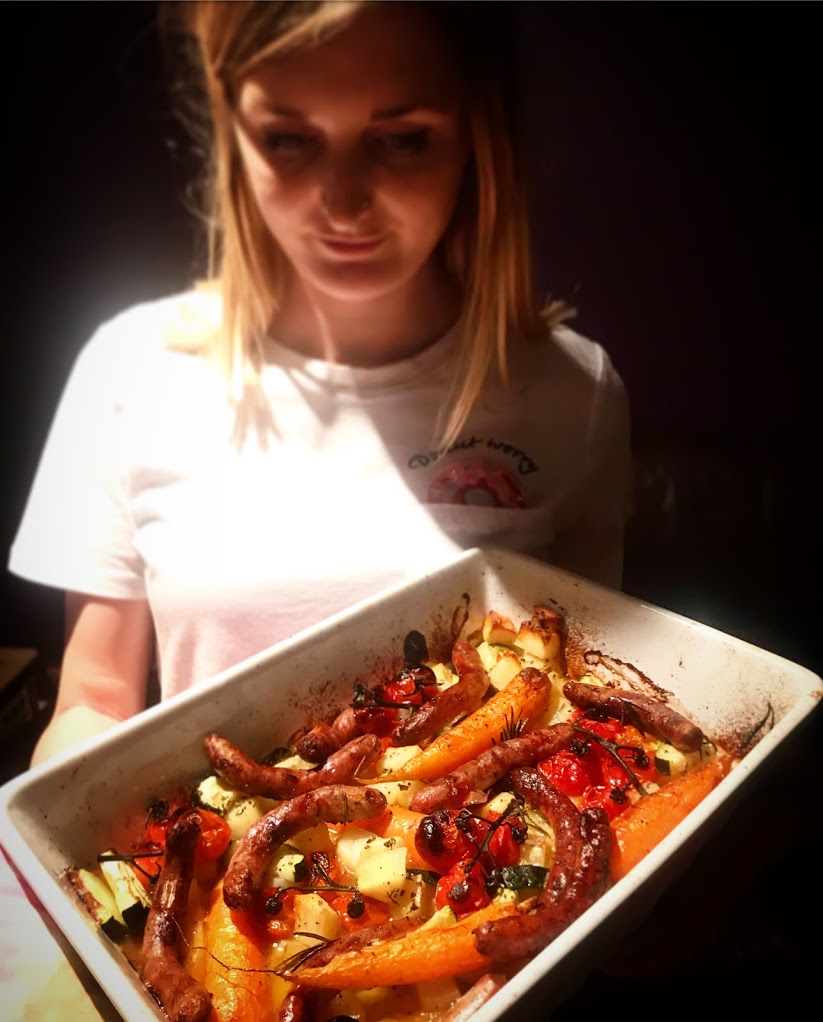 As always, let me know if you give any of these recipes a try, and if you'd like to see more posts like this, please let me know in the comments below.
Alice x