I often share my weekly shops over on Instagram as many of you find these helpful when meal planning or finding out about new low FODMAP products. When I sit and organise my food shop, I usually plan in at least one gluten free pasta-based meal a week. As I'm sure most of you are, I'm always trying to think of different dinner ideas. I am often reading about the importance of a varied diet, and while already restricted by avoiding any FODMAPs I try and make sure I eat a diverse range of foods.
I recently discovered there are a number of gluten free and onion free meatballs available in supermarkets, so I decided to create a quick and easy bowl of spaghetti meatballs.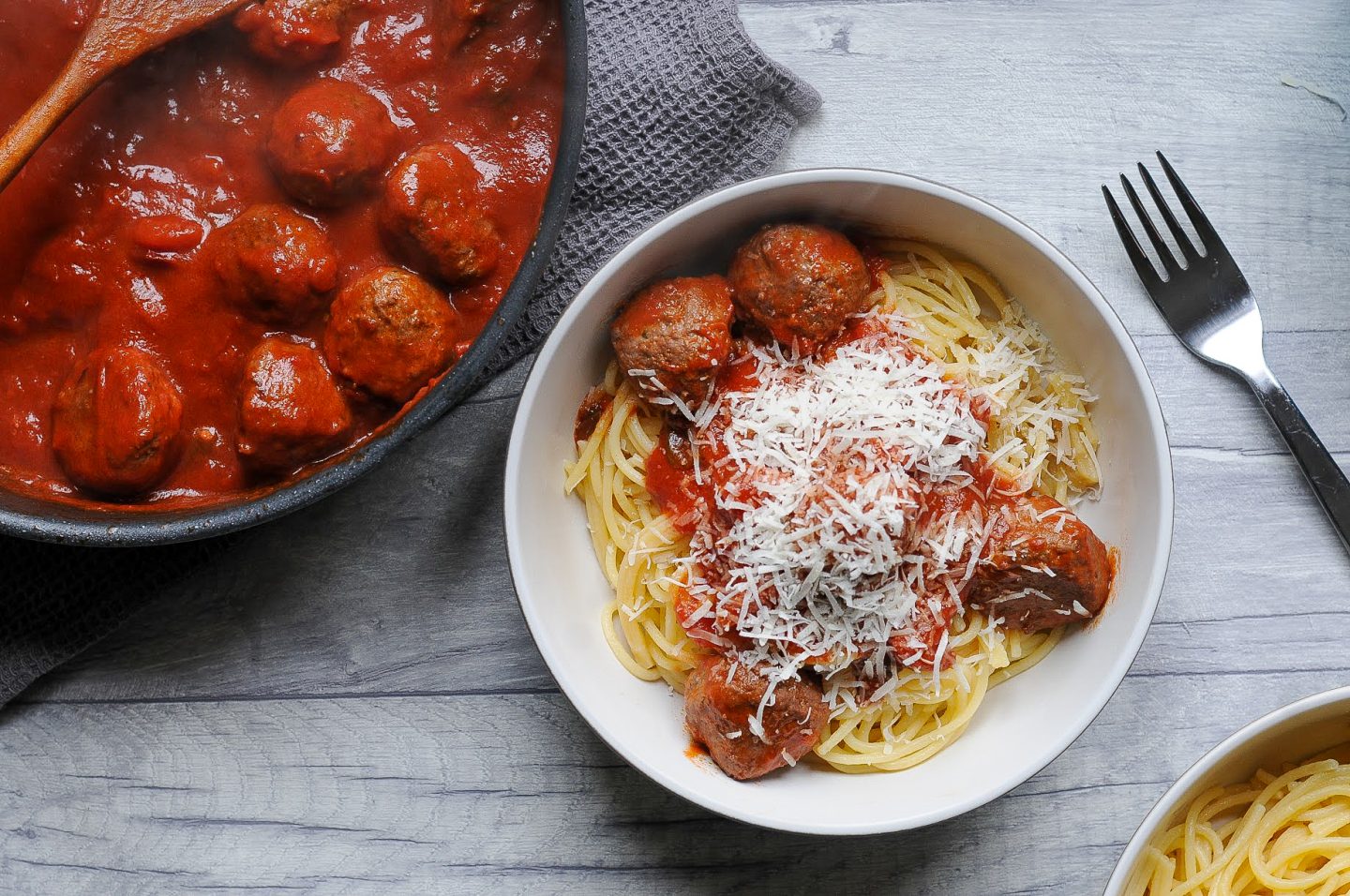 Spaghetti Meatballs
Servings: 4
Ingredients
350 g Beef Meatballs Sainsbury's have a gluten free, low FODMAP version
300 g Tomato passata
175 ml Red wine
1 tbsp Garlic-infused oil
15 g Fresh basil finely chopped
30 g Parmesan
400 g Gluten free spaghetti 100g per person
Instructions
In a large pan heat the garlic-infused oil and add the meatballs.

Once they have browned, add the tomato passata and red wine.

While the sauce simmers for about 15 minutes, cook the spaghetti.

Add basil to the sauce, then serve the spaghetti with meatballs and sauce. Top with parmesan.
I love this hearty pasta dish and I hope you do too! Let me know if you give it a try. If you like this, you may also wish to try some of my other pasta recipes such as my Spaghetti Carbonara, Pasta Alla Norma or my most recent recipe, Chicken and Broccoli Pasta. Enjoy!
Alice x