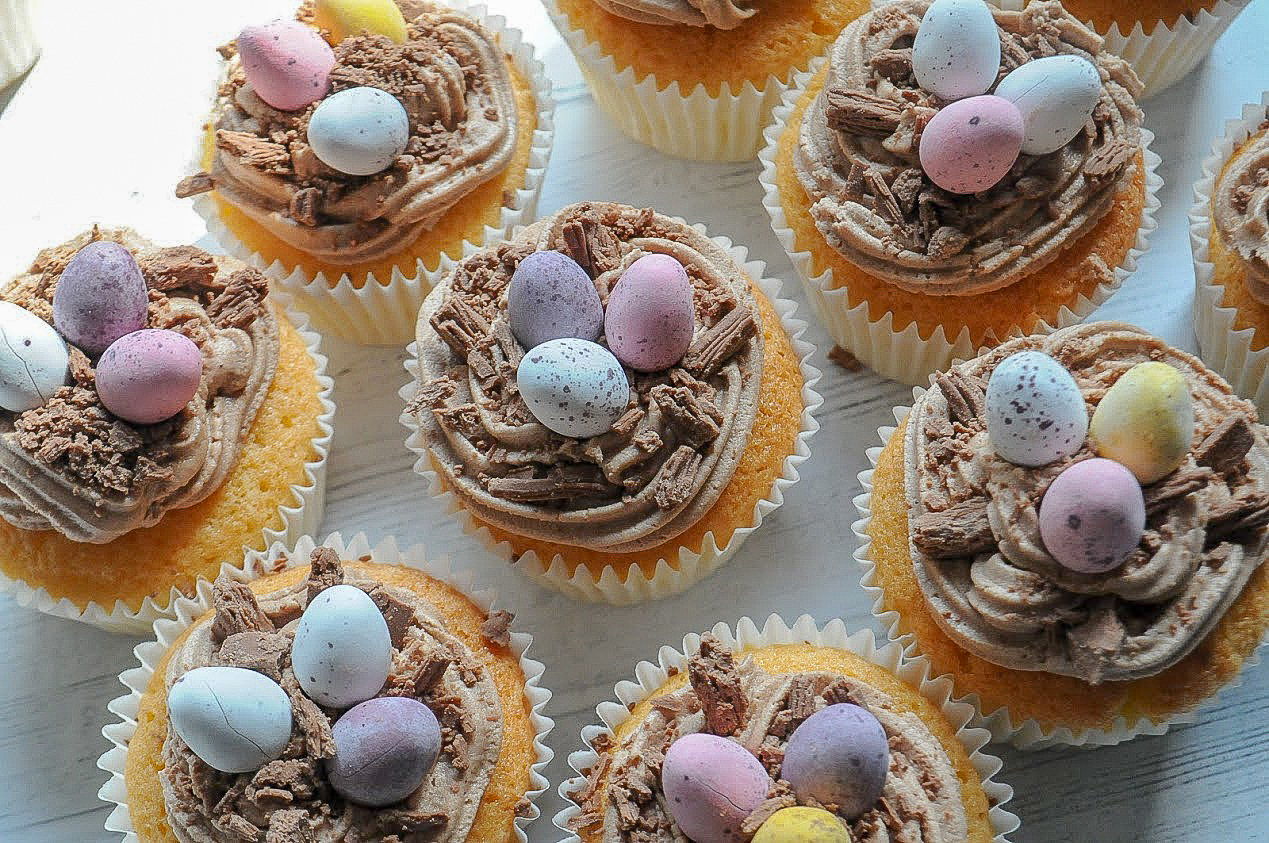 I've decided to spend the Easter holidays catching up on a little baking, starting off with these Easter Nest Cupcakes topped with Cadbury's mini eggs. I don't think any other product quite signifies Easter for me more than the mini eggs. Last year I used them to create a showstopper Easter Surprise Cake, so this year I thought I'd focus on some more classic, easy bakes for the whole family to enjoy.
This year we will be spending Easter Sunday with my family down in Dorset and the weather is set to be lovely too! We'll probably have a big lunch then head out for a dog walk in the countryside, followed by plenty of chocolate and cupcakes! What are your plans for Easter this year? Let me know in the comments below!
This recipe requires a little more than the small £1 bag of mini eggs (80g), so I'd buy a large bag for £3 (296g) with plenty left to serve in bowls, or to nibble on while you bake!
Easter Nest Cupcakes
Servings: 12 Cupcakes
Ingredients
225 g Butter (I use stork)
225 g Gluten free self-raising
225 g Caster sugar
4 Eggs
For the icing:
80 g Butter
280 g Icing sugar
2 tsp Cocoa powder
115 g Mini eggs (36 eggs/3 per cake)
2 Cadbury flake (80g bars)
Instructions
Preheat the oven to 180 degrees/gas mark 4.

Cream the butter and sugar together in a mixing bowl. Add the eggs and the flour gradually, folding as you go.

Prepare 12 cupcake cases in a muffin tin.

Add the cake mixture until you have filled the cases evenly. These should be quite full.

Place these in the oven for 20 minutes, or until golden brown. As these are quite large cupcakes, I used a cake tester just to make these they were baked throughout.
For the icing:
Mix together the butter, icing sugar and cocoa powder until smooth.

Pipe a swirl onto the top of the cake (resembling a bird's nest) and top with crumbled pieces of flake to resemble the branches/twigs and three mini eggs.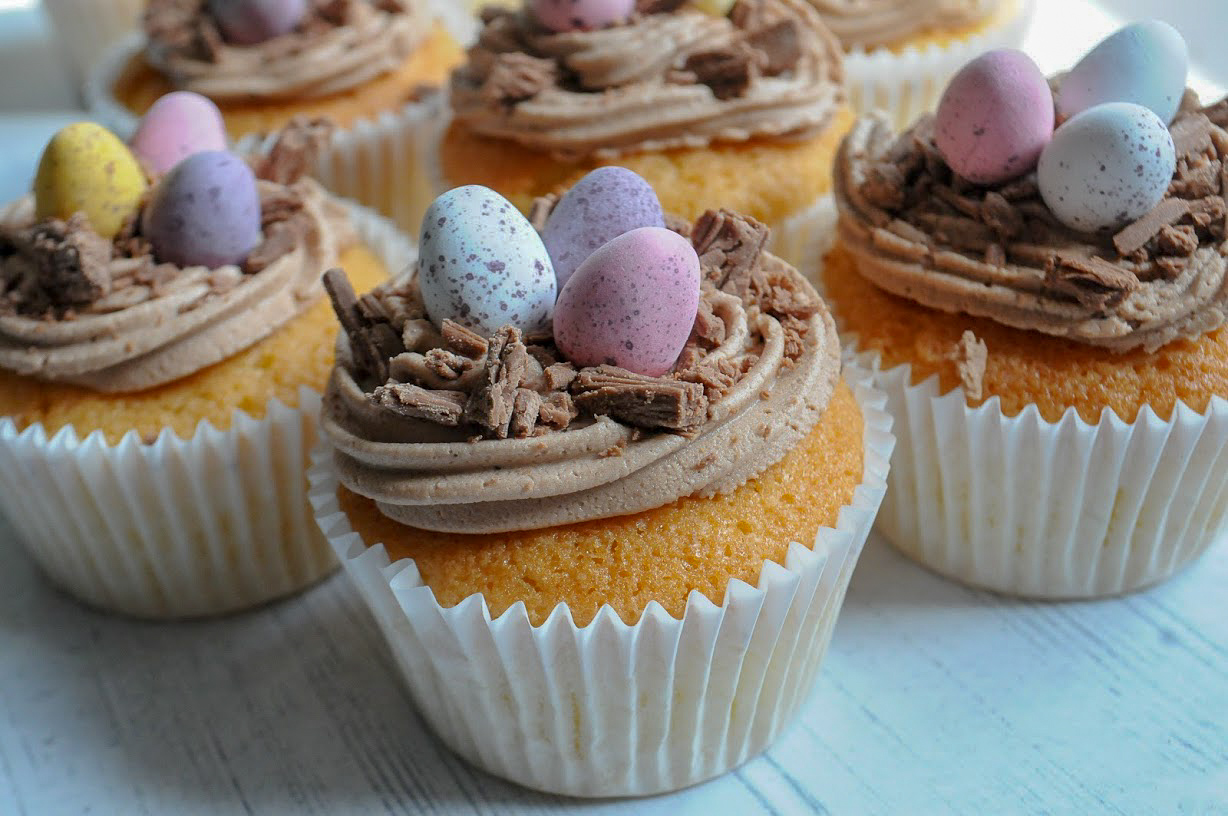 Let me know if you give these cupcakes a try, I love to see you enjoying my recipes. I hope you all have a lovely Easter break (if you're not having to work) and enjoy the sunshine.
Alice x