It's almost New Year! Despite all the negativity in 2020, it's still been a lovely Christmas, with all the usual festivities including Christmas dinner, a glass of fizz (or two…), exchanging gifts and lots of games, even if they ended up being a little different or on zoom! Prior to Christmas, I have been really getting into roast dinners – when you can't go out as much, I've enjoyed cooking a big meal on a Sunday to enjoy with my other half. During this time I've had plenty of time to perfect my roast potatoes. I'm ashamed to say, I used to use Aunt Bessie's as they saved so much time (and I was too lazy!) But! Those days are long gone, and this foolproof recipe has been a Sunday roast game changer.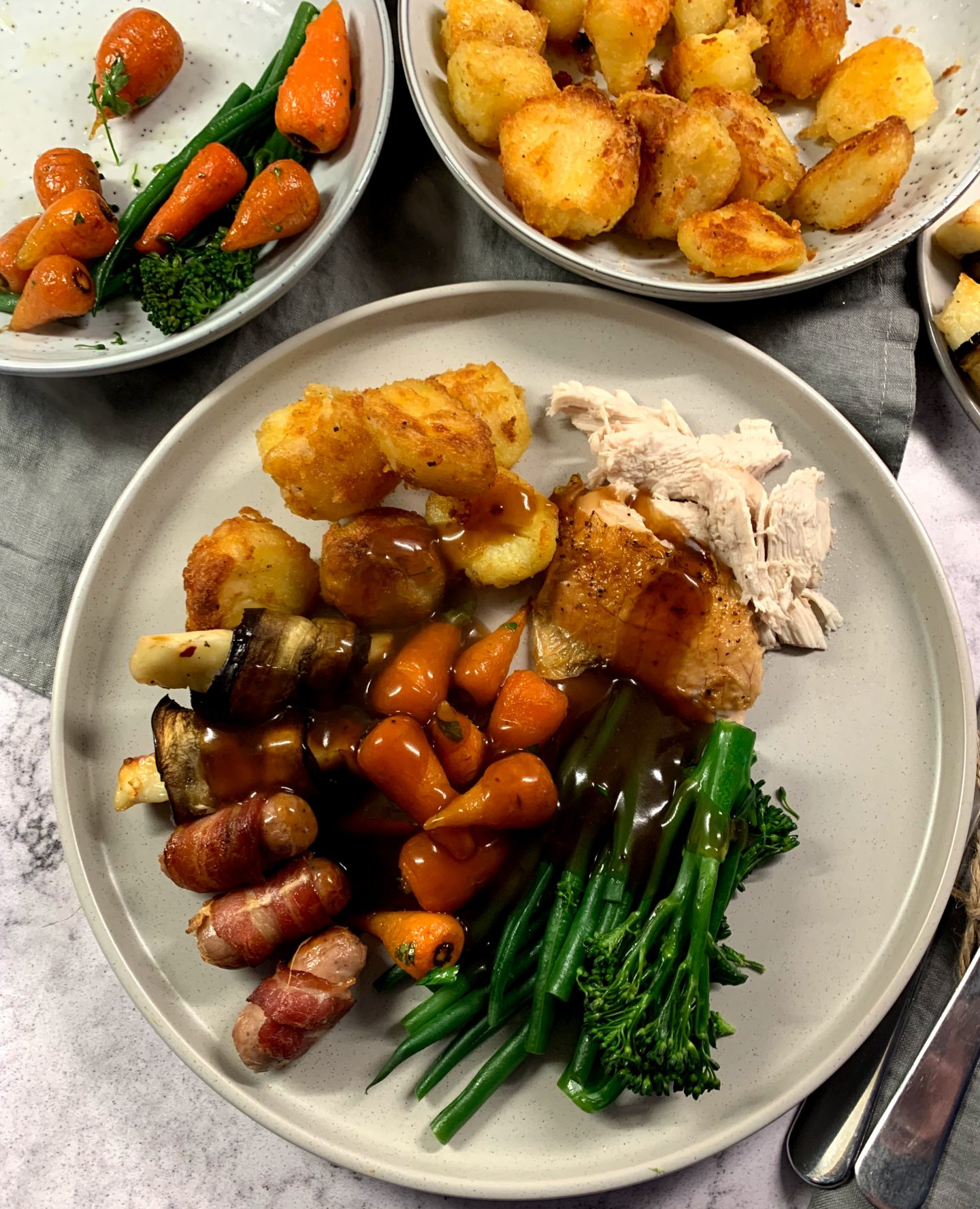 The recipe below makes enough roast potatoes for 4 people, and I always make plenty as I love cold roasties the next day with cheese, bubble & squeak or just on their own. Especially when they are crispy and delicious.
Roast Potatoes
Ingredients
1 kg Albert Bartlett rooster potatoes
Vegetable or olive oil
Salt and pepper
Instructions
Preheat the oven to gas mark 7 or 220 degrees Celsius.

Place a roasting tray in the oven with a generous amount of oil.

Peel the potatoes, rinse well, slice into halves or quarters (depending how large they are) and place in a pan of boiling water.

Boil for 10 minutes maximum then drain the water.

Place the lid on the pan and shake the potatoes (these is the most important part for crispy, fluffy roasties!)

Place the roast potatoes into the tray of hot oil, season well with salt and pepper and place in the oven.

Roast for 20 minutes, turn the potatoes over in the oil ensuring they are coated, then return for another 20 minutes.
Let me know if you give my crisp and fluffy roast potatoes a try, I hope you enjoy them! I don't know if this is just a tradition for our family, but we always have a roast potato competition to see whose are the best each year. At the moment it's been difficult to compare (due to lockdown restrictions), but as soon as we are able to, I can't wait to claim the best roast potato prize and share these crispy potatoes with the family… Watch this space!
Happy roasting,
Alice x