The first cheesecake I ever made was during Food Technology at school. Despite almost poisoning my friends with my attempt at profiteroles, I was actually pretty good at cooking! So much so I actually ended up getting an A! My final project was all about pizza so I spent much of Year 11 making, and of course, eating pizza. I made 21 in total, all veggie and delicious! Although I don't know about you, I never fancied the food I made at school (was it just me or did the cupboards always smell a little off!) so I often remade my favourites at home.
Making my first cheesecake, lemon I think, has always stuck with me though, as it was a simple yet tasty recipe! I couldn't believe the combination of cream cheese, icing sugar and cream would create such deliciousness! And I often made this at home whenever I decided I wanted to cook my family dinner. I like to think I've come a long way since then, having made an Eton Mess Cheesecake a little while ago, and now an 'Oreo' cheesecake made with gluten free alternatives. But we all start somewhere! I'd love to hear your food tech stories from school. Share them in the comments below.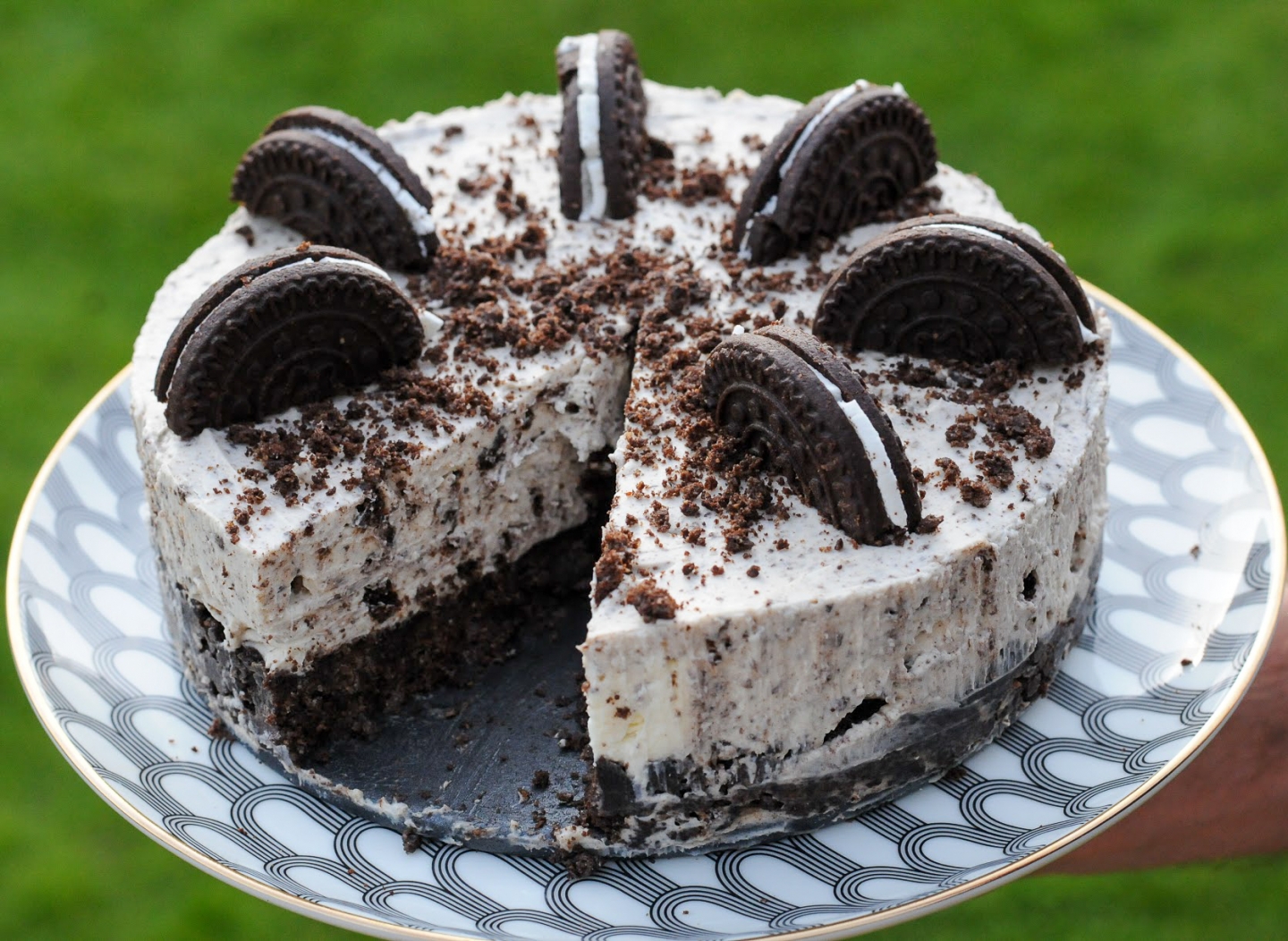 This cheesecake was actually made for an Italian feast with friends. Cheesecake, I presumed was an American creation due the New York Cheesecake and Cheesecake Factory, but it turns out it actually originated in Ancient Greece – who knew?! So while my feast was Italian, the dessert certainly wasn't. It went down a treat though, my friends even wanted to take some home as they enjoyed it that much! Of course I left myself a slither for the next day…
Gluten Free 'Oreo' Cheesecake
Ingredients
600 g ASDA Free From Cookies & Cream Biscuits (approximately 4 packs)
80 g Butter
300 g Cream cheese
400 ml Double cream
80 g Icing sugar
Instructions
Crumble two packets of the Asda Cookies and Cream biscuits (320g) or blitz them in a food processor until they form small crumbs.

In a saucepan, melt the butter. Remove from the heat and stir in the crumbled biscuits.

Press this mixture into a 20cm tin (I use one with a removable base) until it covers the base.

In a bowl, mix together the cream cheese and icing sugar.

Lightly whip the double cream and mix into the cream cheese mixture.

Add half a packet (80g) of crumbled cookies and cream biscuits and gently stir into the mixture.

Spoon onto the biscuit base and smooth with a spatula. Place in the fridge for at least 3 hours or overnight.

To decorate, cut cookies and cream biscuits in half, then place on the top of the cheesecake. Add a sprinkling of cookies and cream crumbs and serve.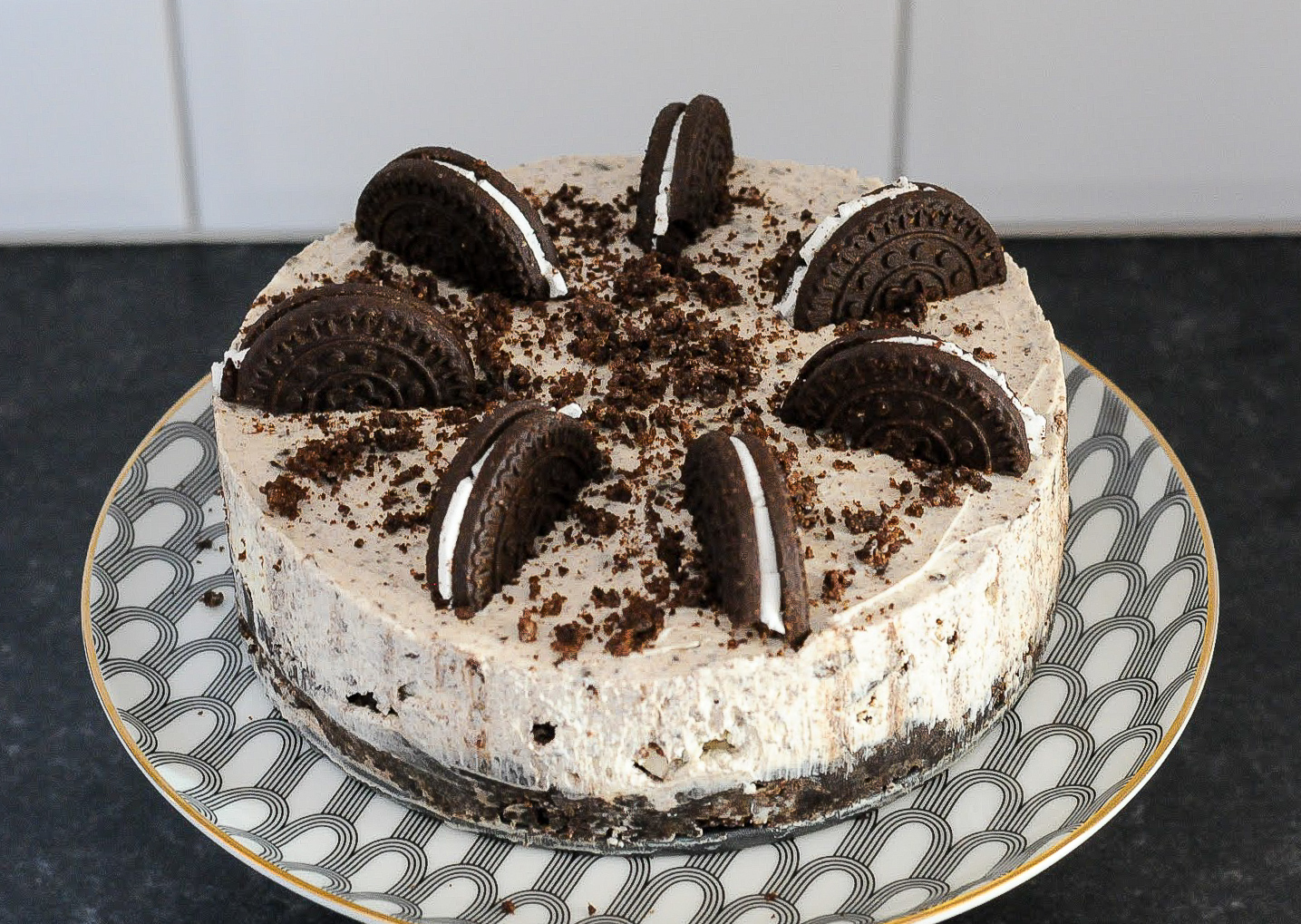 Below is the packaging for the Cookies and Cream biscuits I used for the recipe, let me know if you give them a try, I'd love to know what you think.
If you've enjoyed this recipe, you may also like my Eton Mess Cheesecake, take a look!
Alice x