I've lived in Southampton city centre for the past few years, and having grown up nearby, I've recently got involved with the local blogging group, Southampton Bloggers, to find out more about the events in my local area. While I love food, I think that blogging about IBS incorporates lifestyle too, as I don't just modify my diet but how I live, including attending events like this (and sussing out where the toilets are, what's on offer to eat etc… the usual worries!)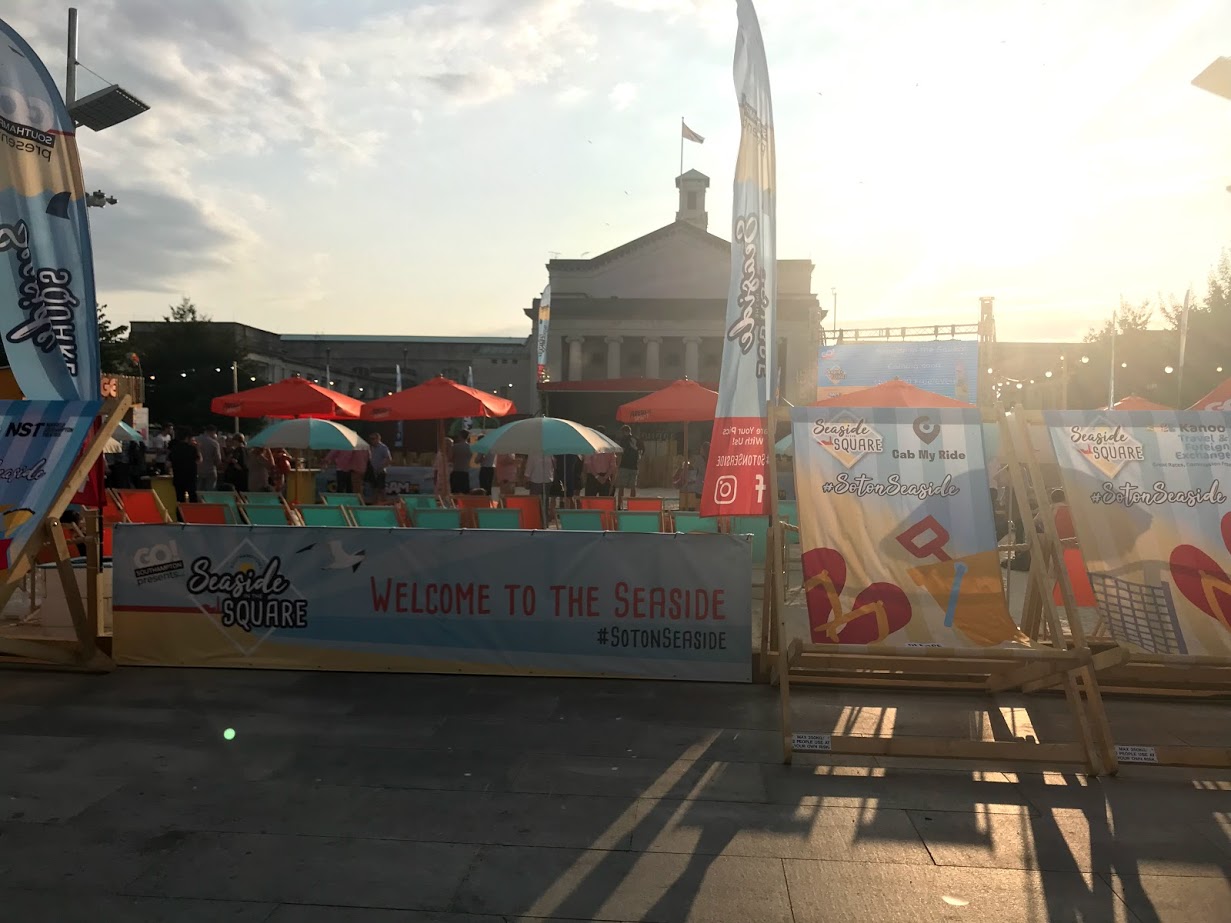 Last Thursday I was invited to the launch of Seaside in the Square in Southampton where they've installed an actual beach in the centre of town! Complete with 70 tonnes of sand, deck chairs, an IKEA chillout zone, beach hut shops including Fat Face, and an Orange Rooms cocktail bar, this is going to be my new favourite place to go! Referring back to my earlier concerns, the toilets are situated in the local restaurants, as is the food, so this evening was pretty straight forward in terms of my IBS!
On the launch night, I had the chance to make my own cocktail in the Orange Rooms bar – a passion-fruit mojito with lime, basil, Passoa, vanilla Absolut vodka, ice and soda – delicious!
I usually go to Orange Rooms for a night out as it's one of the nicest bars in Southampton. It's not too cramped, music is usually an eclectic mix of modern hits with the odd Michael Jackson or Earth, Wind & Fire banger, and you don't have to queue for long at the bar. It's also not too studenty, as I'm a little bit past my student years!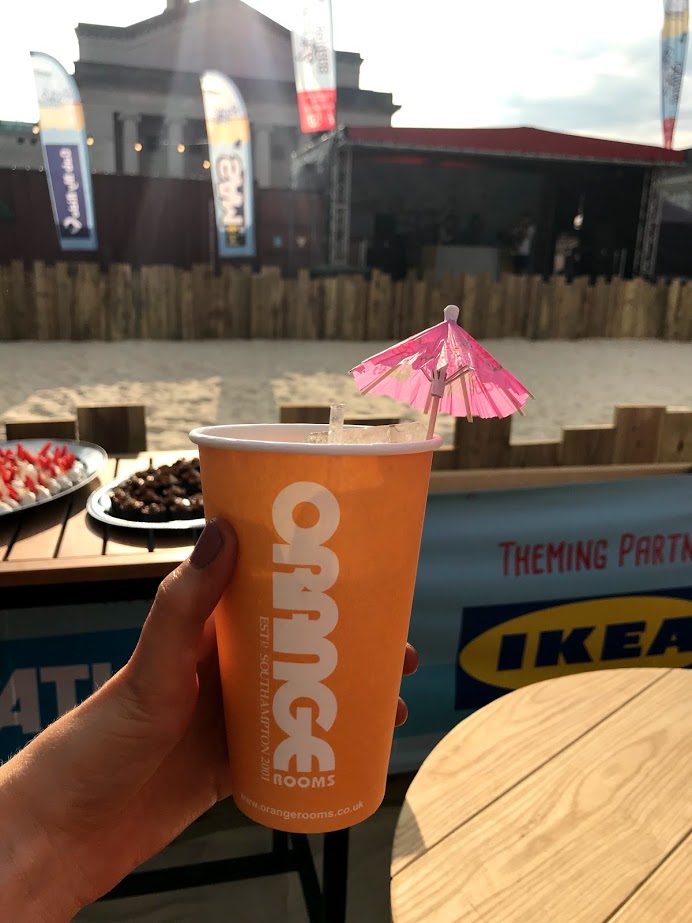 As the night continued, with live music and a saxophonist on stage, we took advantage of the Ibiza vibes and had lots of photos in the sand! Luckily I'd applied my Bondi Sands dark tan the day before the event, and looked suitably sun-kissed…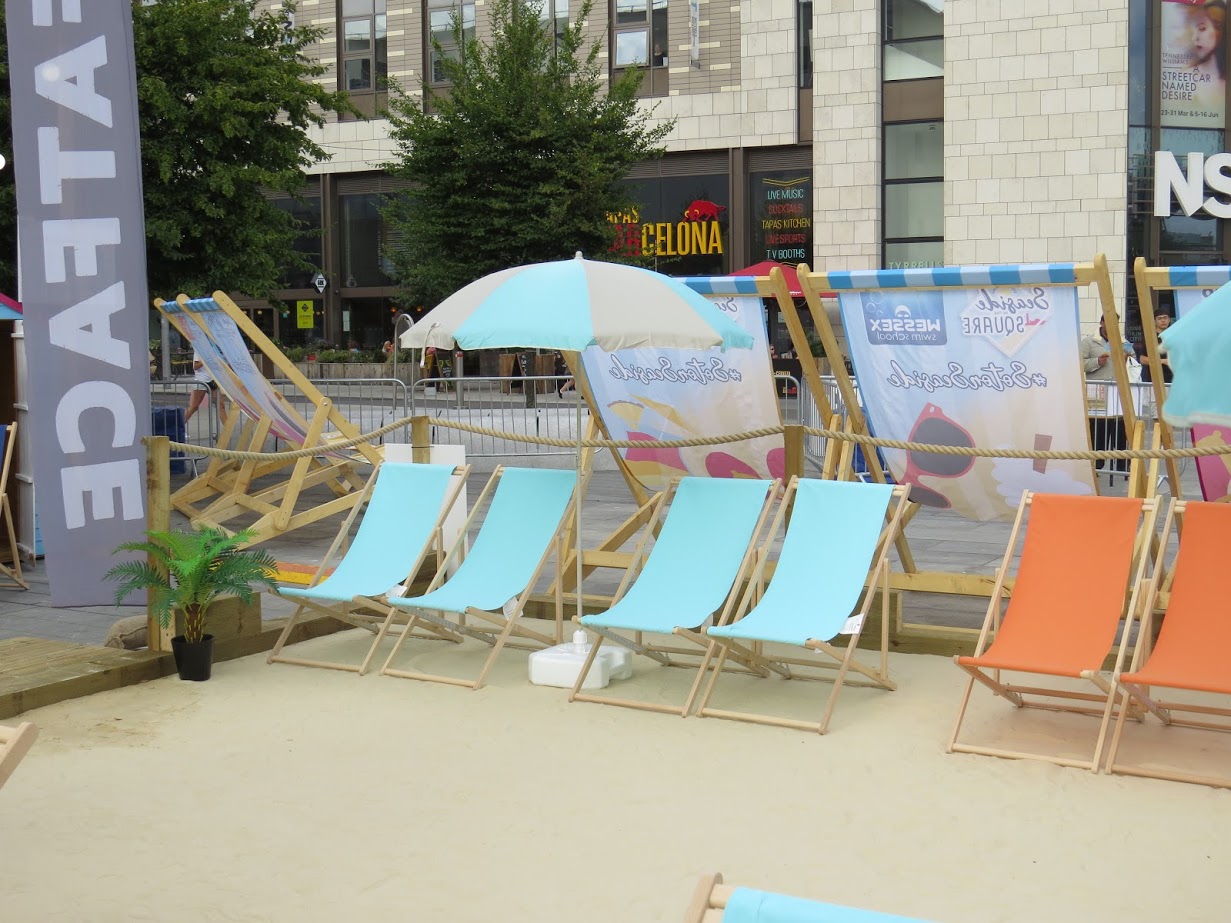 Nibbles on the night were provided by Mettricks (not gluten free unfortunately) which looked amazing as well as plenty of Aperol Spritz!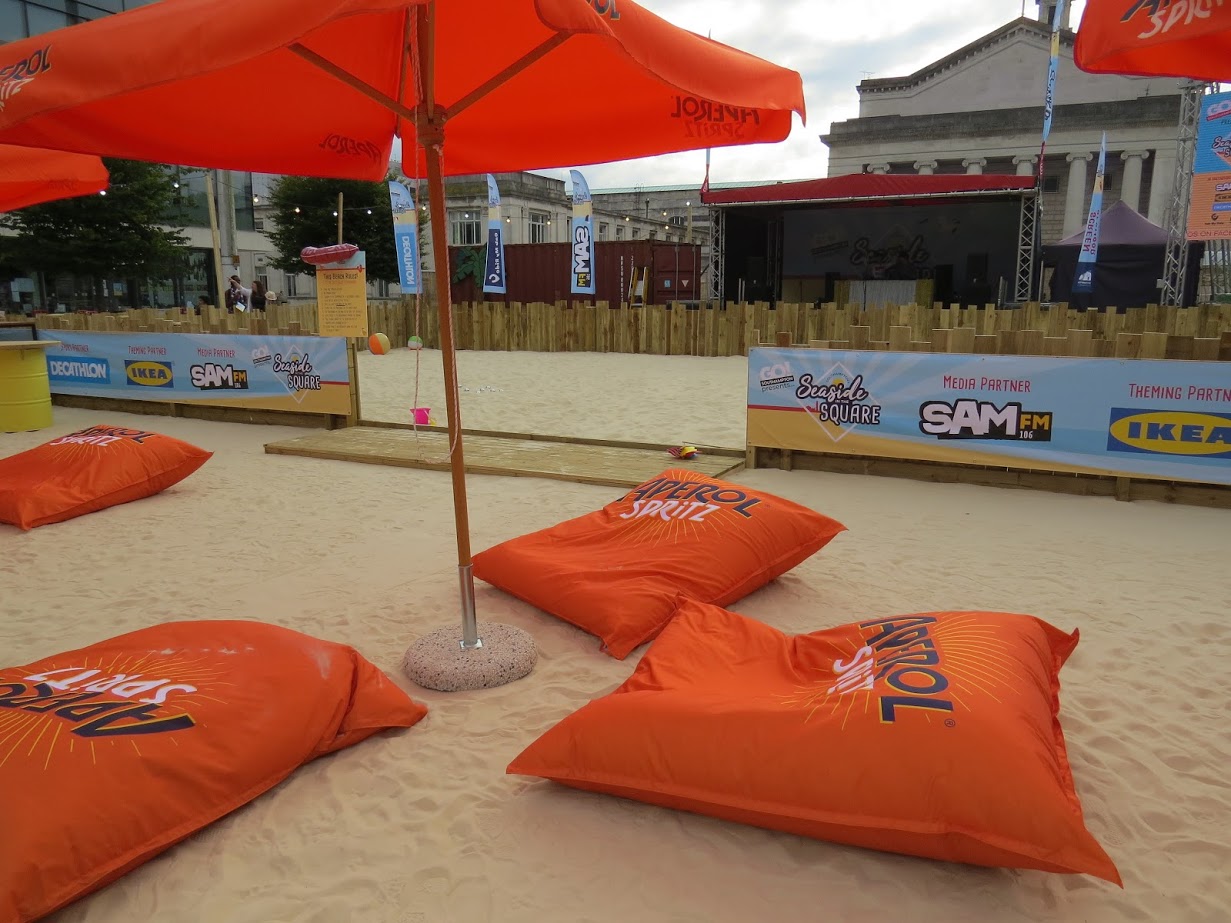 Seaside in the Square is running until 22nd August in Guildhall Square with a full schedule of free events including beach sports, yoga, sand art, live music and an outdoor cinema. I'm definitely up for yoga as I think this really helps to manage the symptoms of my IBS and stretch out my gut (yoga runs every Friday, Saturday and Sunday at 9am).
There is also a Giant Deckchair Trail around Southampton, I've already spotted two of the fourteen since the event (head to the main shopping centres!) and you can claim a prize from the beach bar…
If you live locally, I'd definitely suggest popping down, and if you want more information about the schedule, visit Go Southampton's website.
Alice x